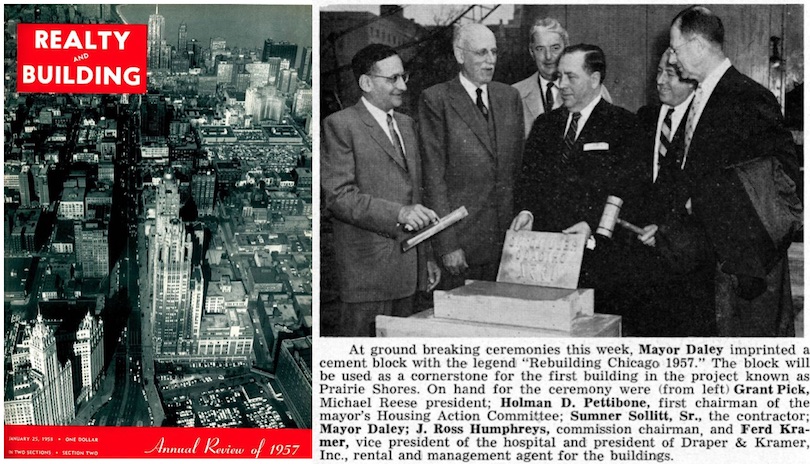 Realty and Building
Chicago's longest-running real estate and building magazine from 1888 to the early 2000s was Realty and Building, named The Economist until 1946. Only partially digitized through 1922, Forgotten Chicago has photographed and scanned more than 6,500 articles and images from the 1920s to the 1990s, an invaluable research tool on the Chicago area's history and built environment that is used in exclusive presentations and events.
In events, research and articles, Forgotten Chicago is continually striving to discover and share more about the unknown and forgotten history, culture, neighborhoods, and the built environment of our region. To add to our exclusive articles and programs, Forgotten Chicago has gone through more than 800,000 pages of non-digitized and non-indexed periodicals, planning documents and reference works from the 1880s to the 1990s, assembling a vast archive of 45GB of data and more than 30,000 articles, images and ephemera on the Chicago area.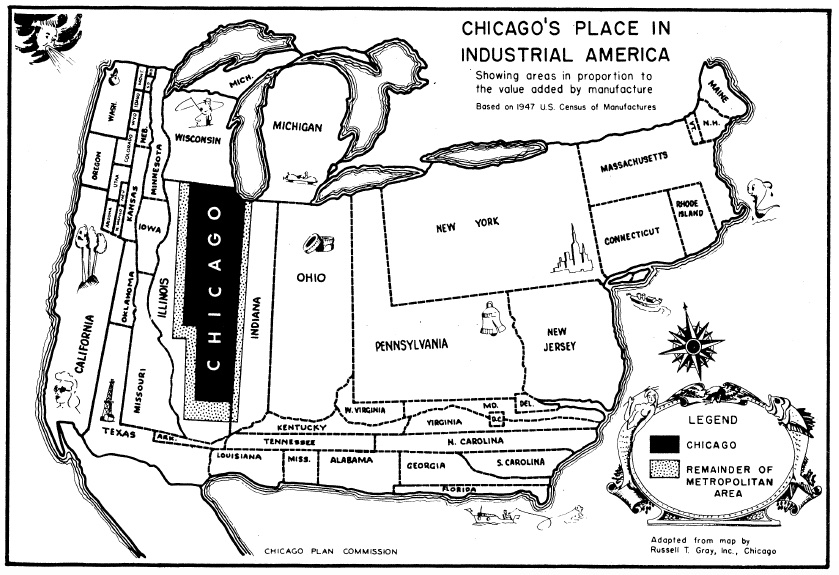 Chicago Plan Commission Annual Report 1952
Chicago's outsize contribution to American manufacturing in decades past is dramatically shown in the little-seen illustration above, published by the Chicago Plan Commission in 1952. According to this graphic, Chicago and California were roughly equal in the value of manufacturing by 1947, despite California being 770 times the size of Chicago and with roughly twice as many residents at the time. During events and presentations, Forgotten Chicago explores the complexities of Chicago's development, planning, and economic history, and the many forgotten remnants of the region's industrial past and infrastructure that remain visible today.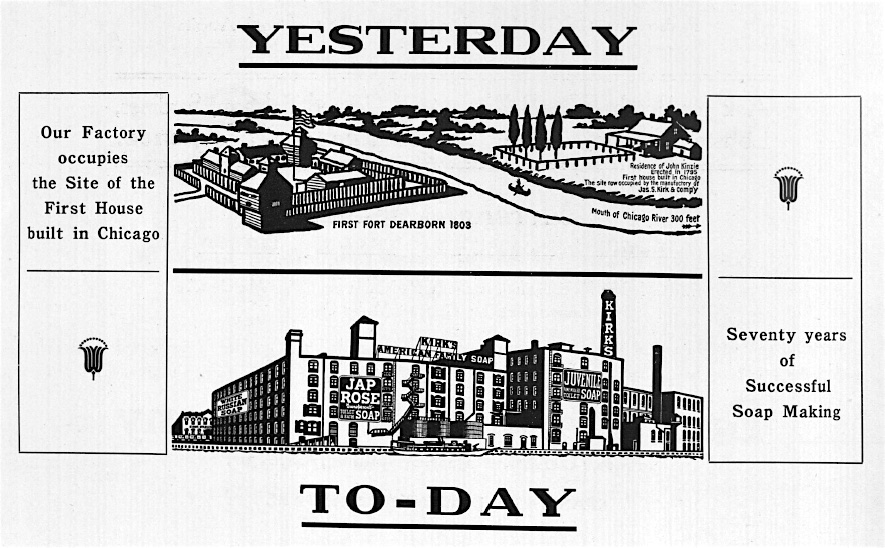 A Half Century of Chicago Building
Explored in an exclusive tour in 2016, what is now known as Pioneer Court was once home to not only the site of the first home in Chicago, but was a leading industrial area from 1847 to the demolition of the James S. Kirk Company above in 1929. Purchased by Procter & Gamble in 1930, Kirk produced a large number of brands, some unfortunately named.
Forgotten Chicago's proprietary database includes local and national architecture and business magazines, non-digitized university and library collections in Illinois, Indiana, and Wisconsin, telephone directories, trade journals, business directories, and much more. Most of these images have never been reviewed or scanned by any other organization, with thousands of articles and images unknown and unseen in decades, including nearly all of the historic images in this article.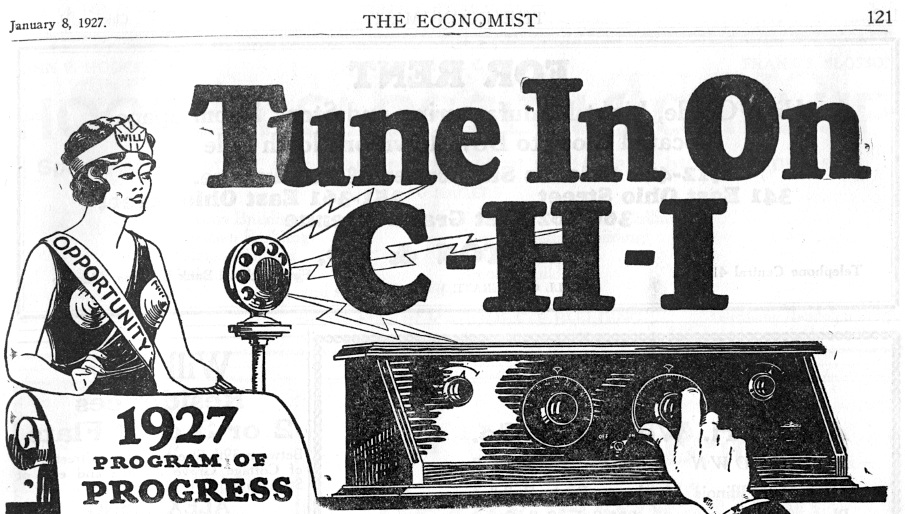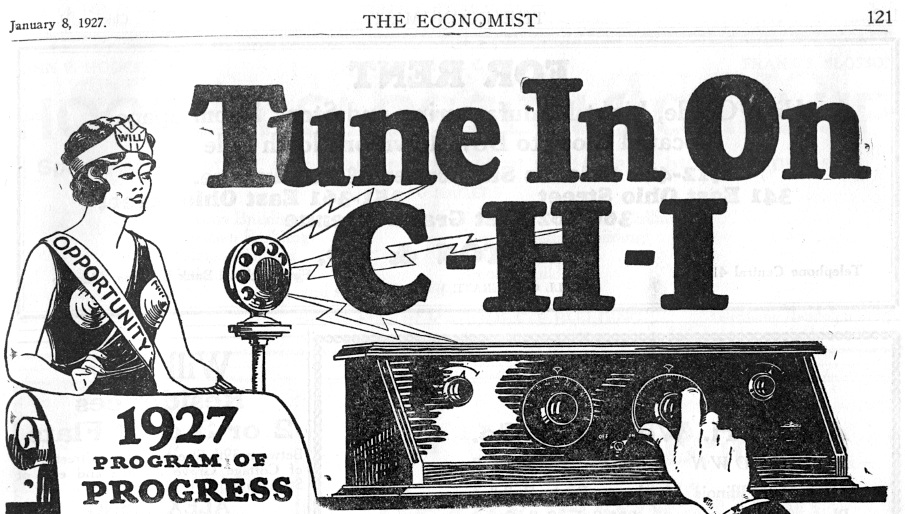 Our proprietary research database includes more than 6,500 articles and images from the Chicago real estate and building magazine The Economist / Realty and Building from 1925 to 1994, an invaluable and non-digitized research tool that ceased publication in 2003. We have taken a particular interest in researching and finding remnants of Chicago's enormous and little-studied real estate bubble in the 1920s.
The Economist was an enormous promoter of real estate speculation, and would publish no fewer than 3,500 pages annually in the second half of the 1920s. Seen above is a portion of an ad for the Bert H. Laudermilk Realty Association encouraging wildly speculative investing at the height of Chicago's real estate bubble in 1927; Chicago's almost comical overbuilding in the 1920s is detailed in a popular 2014 Forgotten Chicago article.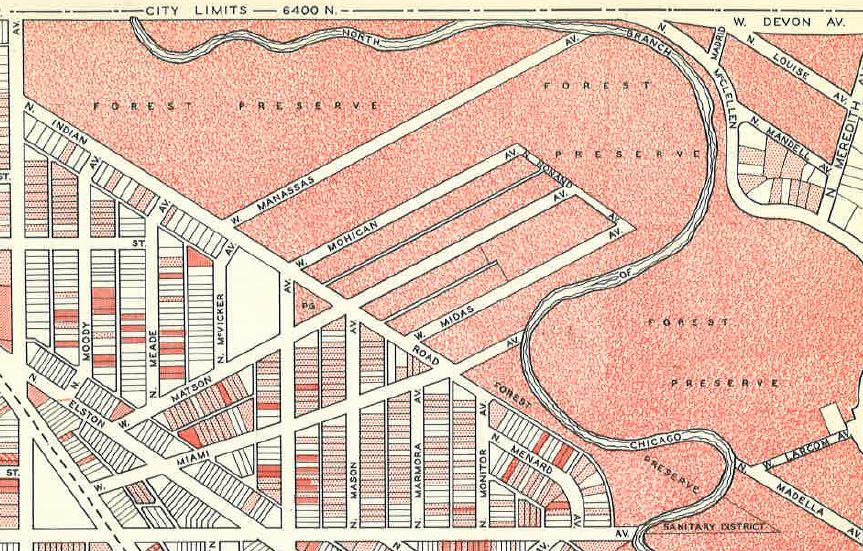 Master Plan of Residential Land Use of Chicago, 1943
The area around what is now the Edgebrook Golf Course on the Far Northwest Side was notoriously plagued with vacant lots and ghost streets and alleys for decades following the 1929 stock market crash. An exhaustively researched report published by the Chicago Plan Commission in 1943 details phantom developments such as this, along with every neighborhood in the city. Today, streets such as Midas, Mohican and Nonand have all vanished, and residential lots shown in white undeveloped until after World War II. Forgotten Chicago explored the curious neighborhood in the upper right corner of this map in another popular 2009 article.



Top: Architectural Forum Bottom: American Architect
Forgotten Chicago's database contains a largely unknown and little-seen record of Chicago history, development and architecture; seen above is the former Sky Harbor Airport in the north suburbs. While the distinctive Art Deco terminal was demolished more than 75 years ago, Sky Harbor's hanger remains standing today, and was visited during a 2013 Forgotten Chicago tour.


Architectural Record
In 2014, Forgotten Chicago discovered a previously unknown mid-1950s Chicago-area project by Henry Dreyfuss that remains extant as of this writing. Henry Dreyfuss (1904-1972) was a leading American industrial designer of the twentieth century, responsible for the design of everything from tens of millions of telephones built by the Western Electric subsidiary of AT&T in Cicero, Illinois to the iconic Honeywell home thermostat and 1930s trains for the New York Central Railroad.