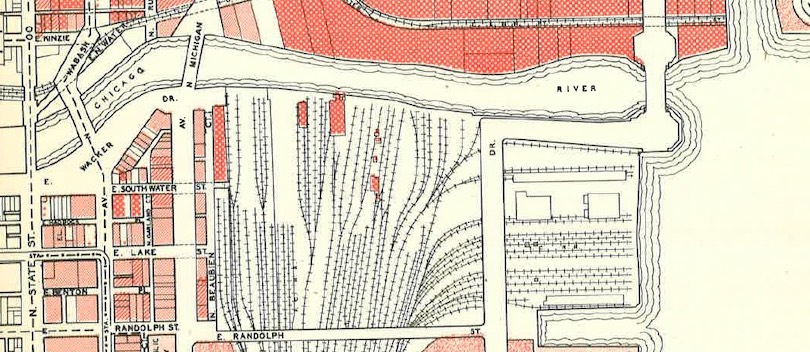 Top: Master Plan of Residential Land Use of Chicago, 1943 Bottom: Jack Delano, 1943
Beginning in the 1850s, the area bounded by Lake Michigan, the Chicago River, Beaubien Court and Randolph Street was property of the Illinois Central Railroad and contained train tracks, passenger and freight terminals and warehouses. Since the 1920s, this exceptionally valuable property has been planned for and constructed as one of the largest and highest-profile urban developments in the U.S.
On May 12, 2021 Forgotten Chicago's Patrick Steffes and the Chaddick Institute for Metropolitan Development at DePaul University gave an all-new and exhaustively researched virtual presentation on the development of Illinois Center and Lakeshore East. Patrick has been collaborating with the Chaddick Institute since 2014, and currently serves as an Urban Program Advisor.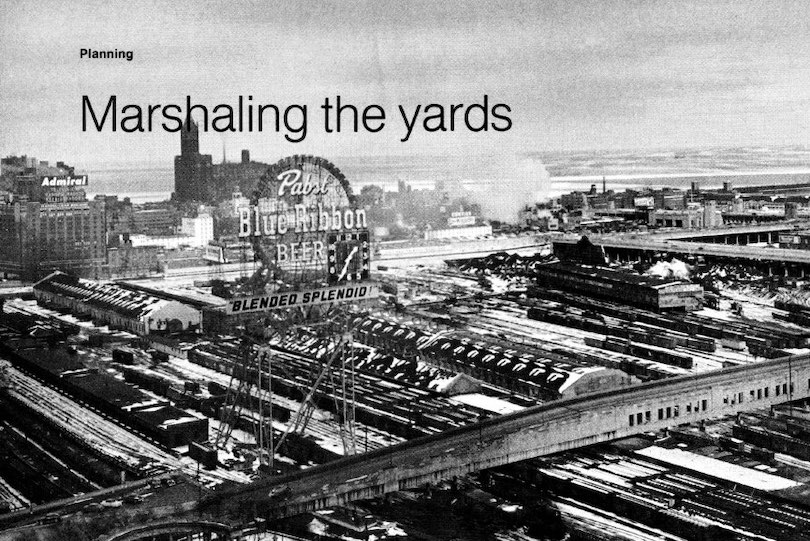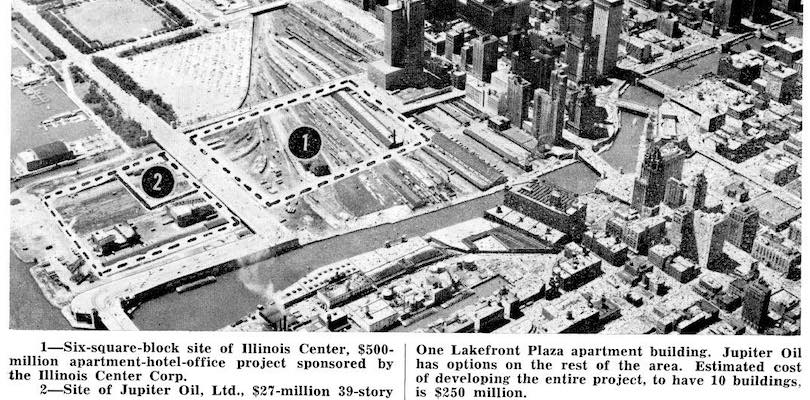 Top: Progressive Architecture, 1973 Bottom: Realty & Building, 1962
The redevelopment of Illinois Center and Lakeshore East has been ongoing, with some interruption, since 1952. The first residential building, the 940-unit apartment building later known as Outer Drive East, opened in October 1963.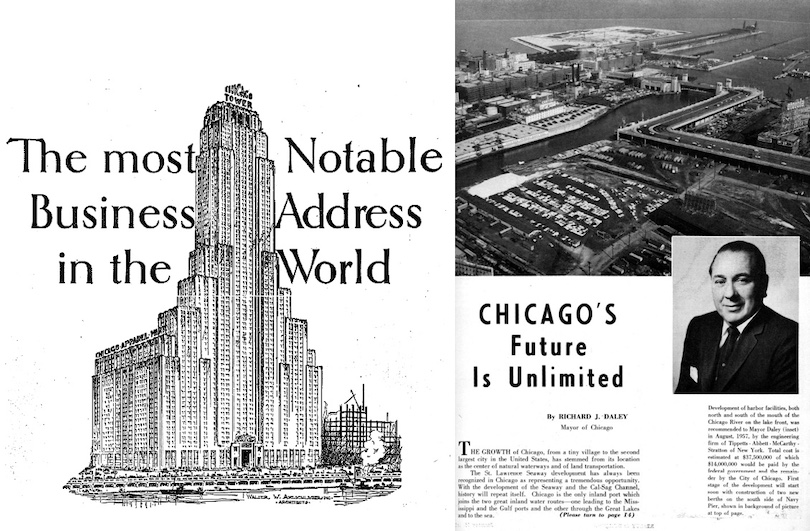 Left: Chicago Tribune, 1928 Right: Realty & Building, 1958
With billions of dollars in investment and millions of square feet of office, hotel, commercial, civic and residential construction, the development of Illinois Center and Lakeshore East has also included several unexecuted projects and drastic changes in planning and design. Walter Ahlschlager's staggering Chicago Tower was planned on then-unbuilt East Wacker Drive, above left, announced in 1928 as the tallest and largest building in the world, and quickly forgotten.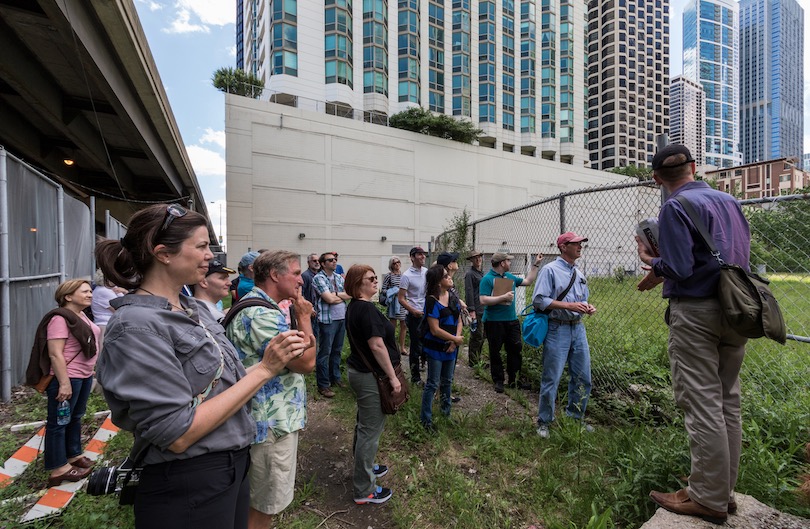 Matthew Kaplan
Explored by Forgotten Chicago on a 2016 walking tour, Illinois Center and Lakeshore East is one of Chicago's most fascinating yet overlooked and unexamined neighborhoods. Many thanks to those who participated in this exclusive Chaddick Institute and Forgotten Chicago presentation.
Read More
---
Tweet