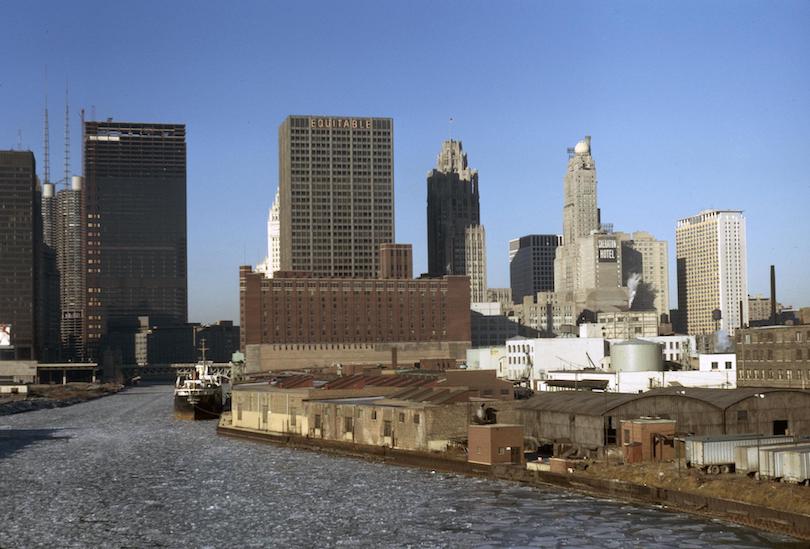 C. William Brubaker Collection (University of Illinois Chicago), 1971
In less than two generations, the area north of the Chicago River between DuSable Lake Shore Drive and Michigan Avenue has undergone one of the most significant redevelopments of any neighborhood in the Midwest.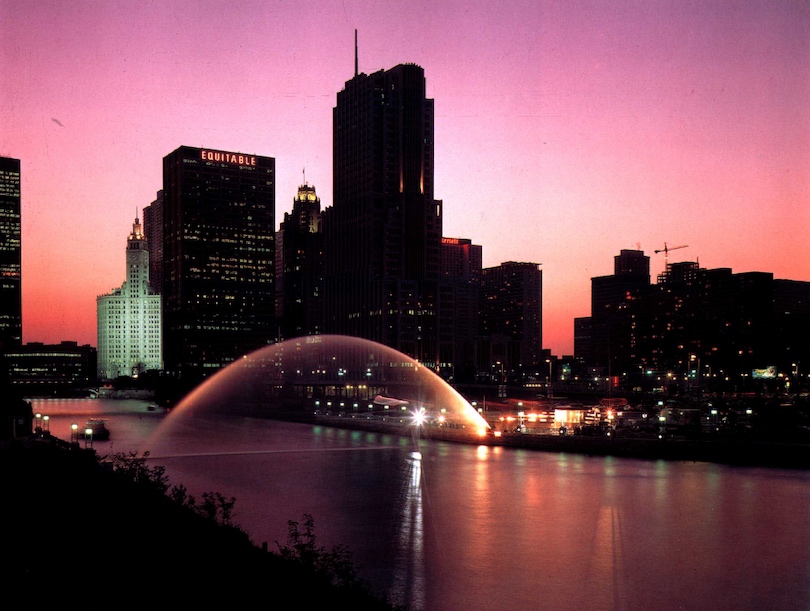 Dirk Lohan: Buildings and Projects of Lohan Associates, 1978-1993
Nearly 200 people joined Patrick Steffes of Forgotten Chicago and the Chaddick Institute for Metropolitan Development at DePaul University for an all-new and extensively researched virtual presentation on the history and redevelopment of Cityfront Center / River East on Thursday, March 31, 2022. Patrick has been collaborated with the Chaddick Institute since 2014, and currently serves as an Urban Program Advisor and Research Fellow.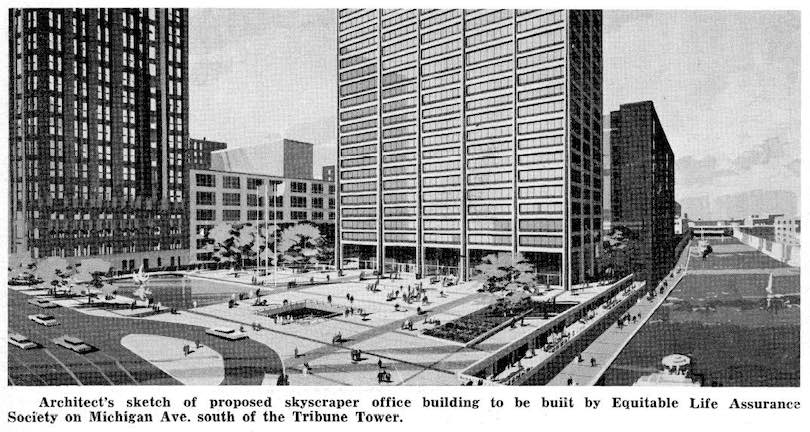 Realty & Building, 1962
Cityfront Center / River East contains significant built and unbuilt works of modern architecture and design by Norman Foster, Santiago Calatrava, Adrian Smith, Dirk Lohan and others. The first redevelopment in this area was the Equitable Building, designed by SOM Associate Partner Natalie de Blois and completed in 1965.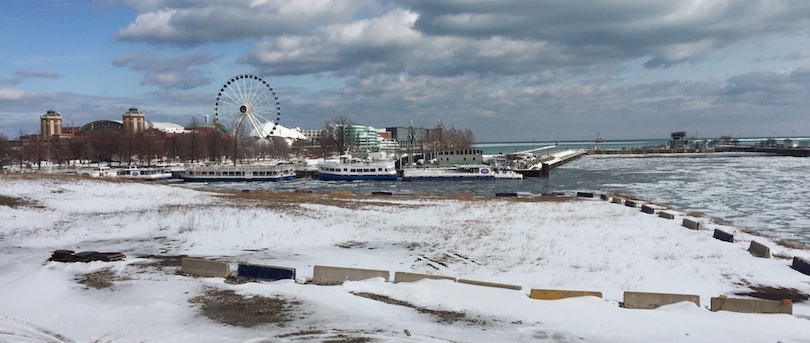 Patrick Steffes, 2022
Despite a high-profile location at the confluence of the Chicago River and Lake Michigan, little has been done to convert a long-vacant former industrial parcel into DuSable Park, first announced in the mid-1980s.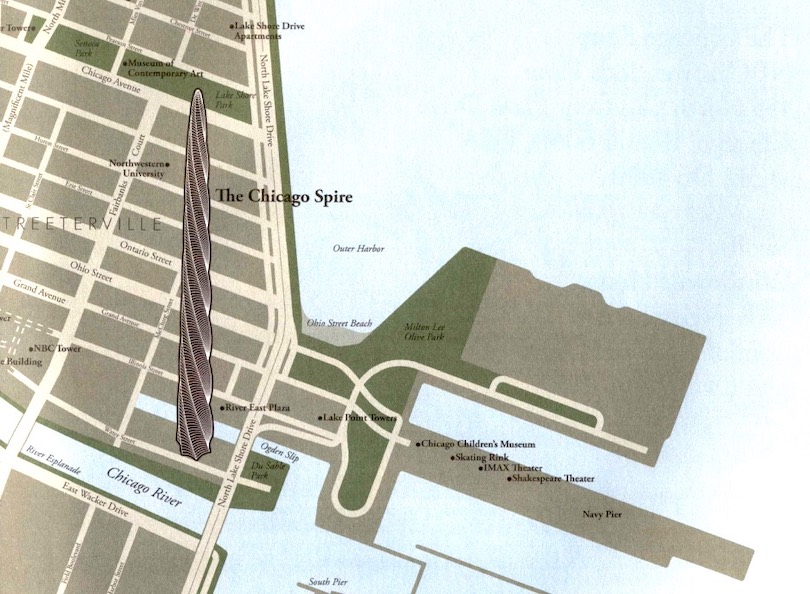 The Chicago Spire: Innovation, 2007
First explored by Forgotten Chicago in a 2016 walking tour, Cityfront Center and River East is one of Chicago's most interesting yet overlooked neighborhoods. We wish to thank everyone who joined us for this Chaddick Institute and Forgotten Chicago presentation and lively discussion!
Read More
---
Tweet