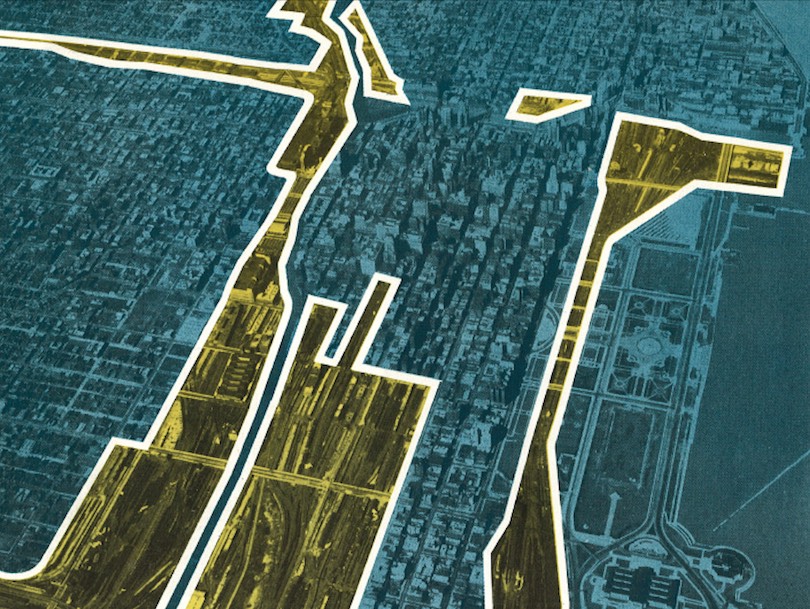 Architectural Forum, 1954
As illustrated in 1954, Chicago's South Loop contained an enormous amount of land related to railroad use. Much of this land would be redeveloped throughout the twentieth century, tremendously changing the character of this neighborhood.
On January 28, 2021, Forgotten Chicago and the Chaddick Institute for Metropolitan Development at DePaul University, conducted an all-new virtual presentation on the decades-long changes to Chicago's South Loop into the vibrant residential, educational and commercial center it is today.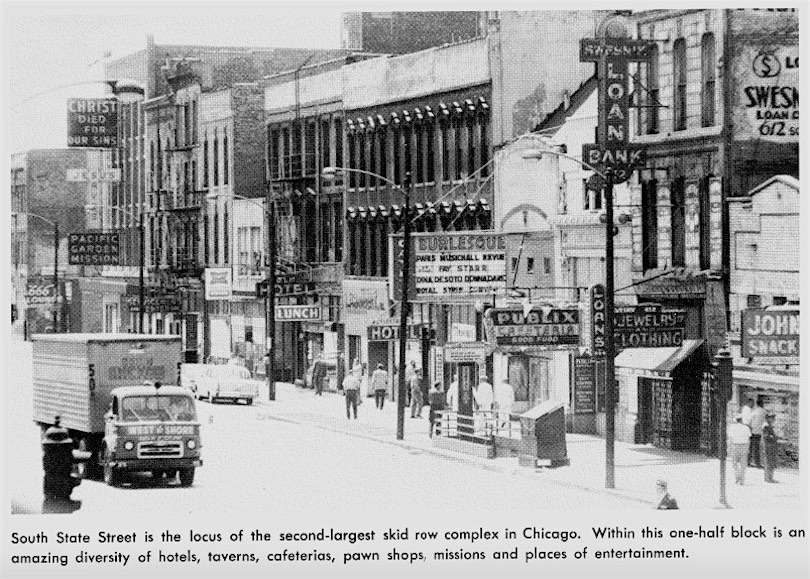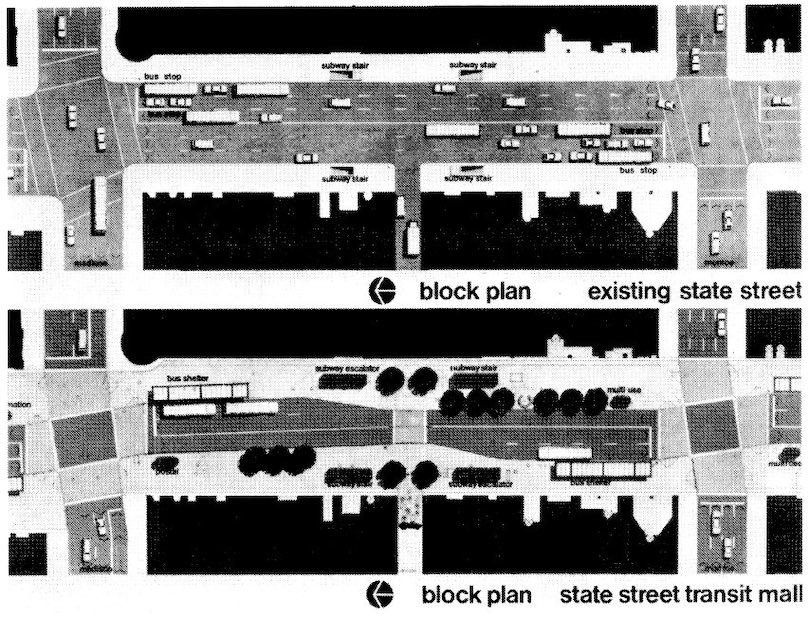 Top: Chicago Tenant Relocation Bureau, The Homeless Man on Skid Row, 1961 Bottom: Architectural Record, 1978
In addition to railroad infrastructure, Chicago's South Loop historically was home to warehouses, entertainment venues, hotels, printing plants and other manufacturing. Included in this presentation are many little-known images of South State Street and the South Loop, such as built and unbuilt plans to revitalize this area. This presentation will also discuss the completion in 1991 of the Harold Washington Library Center and additional development over the past 30 years.
Thank you to the hundreds of participants who joined us for this exclusive presentation!
Read More
---
Tweet