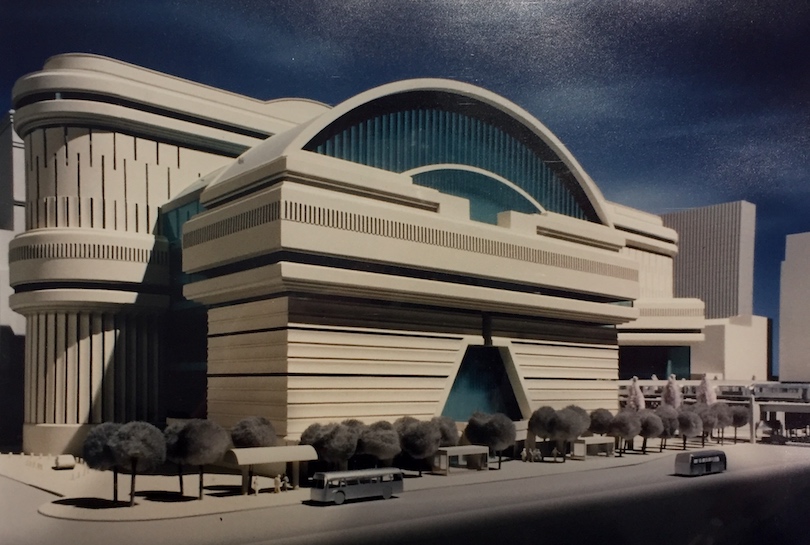 Chicago Public Library Archives. Harold Washington Library Center, Design Build Competition Records
Canadian architect Arthur Erickson's 1988 proposal for the Harold Washington Library Center would have dramatically spanned the CTA elevated tracks over Van Buren and created a landscaped park on State Street. During the final selection process, competition juror and Yale University professor Vincent Scully compared it to a "Houston or Marin County shopping center."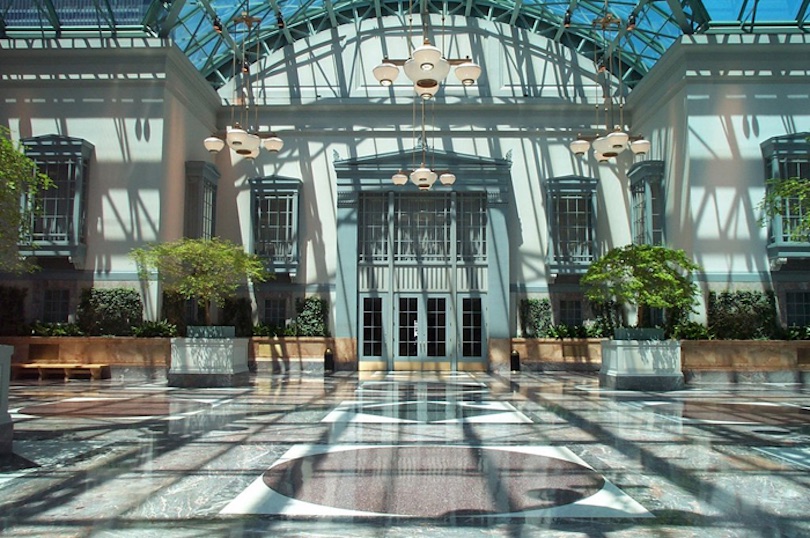 Chicago Public Library
On January 31, 2021 DOCOMOMO US/Chicago gave an exclusive and all-new illustrated lecture on the decades-long battle to design and build a new Chicago Central Library, The largest municipal library in the U.S., what is now Harold Washington Library (HWLC) is also one of the largest public Postmodern buildings in the world.


Chicago Architectural Journal 7
Included in our illustrated lecture were many unknown and unpublished images of South State Street and the South Loop, including never-published high-resolution photographs showing the site of the current Harold Washington Library Center and the surrounding area going back more than 100 years.
Thank you to those who joined us for this exclusive event!
Read More
---
Tweet