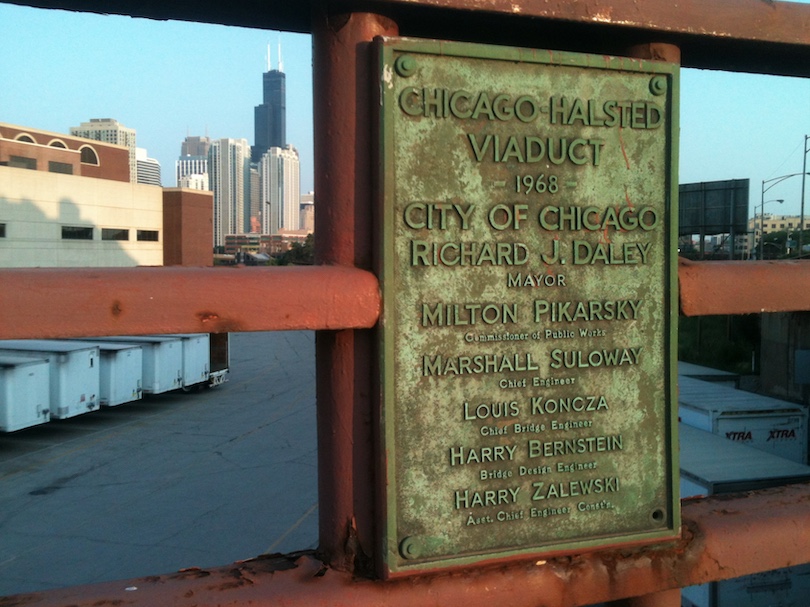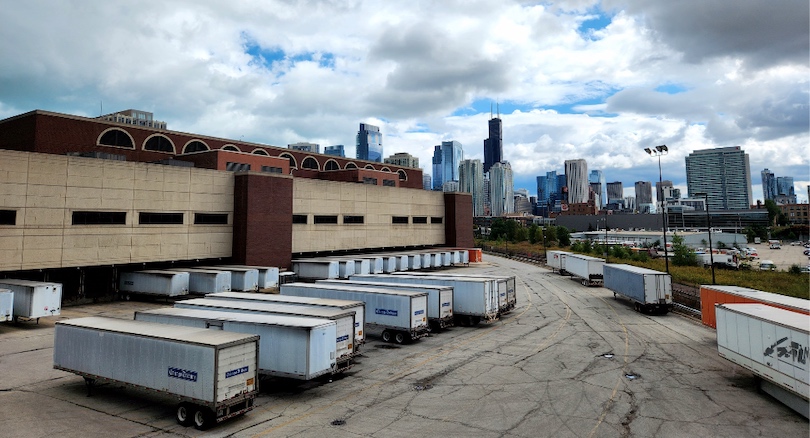 Top: Patrick Steffes, 2014 Bottm: Sharyne Tu, 2022
A sold-out group joined Joe Schwieiterman, Director of the Chaddick Institute for Metropolitan Development at DePaul University and Patrick Steffes, Urban Program Advisor and Research Fellow at Chaddick on Sunday, September 25, 2022 at Noon as we continued our series of events exploring areas in and around Central Chicago undergoing significant transformation. Our latest exclusive and all-new tour visited a section of the city planned for remarkable change in the coming years, the area north and west of the Merchandise Mart along the Chicago River.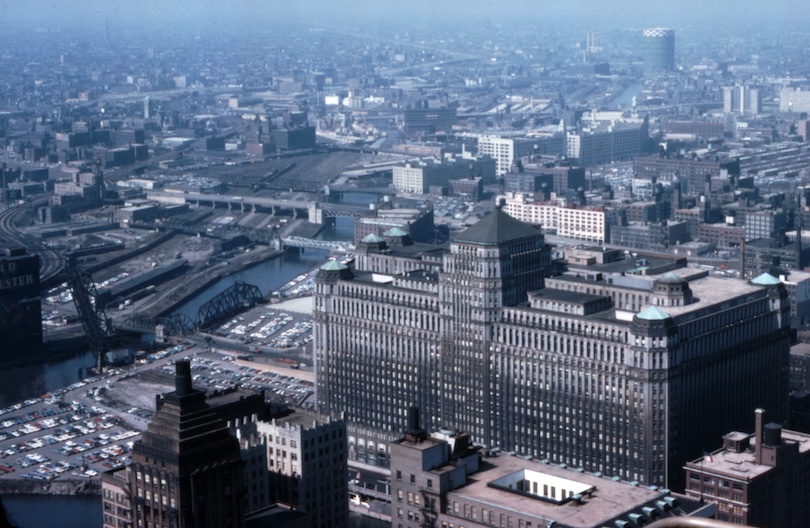 Forgotten Chicago Archives, no date
Formerly an area consisting mainly of industry, warehouses, rail infrastructure and headquarters of leading retailer Montgomery Ward, this neighborhood has been reshaped since the late 1970s with the construction of the East Bank Club and Chicago Tribune Freedom Center printing facility, followed by residential conversions, new housing and commercial space. Unlike some other neighborhoods near the Loop, this area still contains significant remnants of the area's historic uses and infrastructure.

Rebuilding Old Chicago, The Chicago Plan Commission, 1941
Visited during the tour was the abrupt terminus of the Ohio Street Feeder to the Kennedy Expressway where it ends at Orleans Street. As seen in the above rendering, this limited-access roadway was originally proposed to have access tunnels ending at Wabash Avenue.

Curbed Chicago, 2017
Demolition and redevelopment is expected this decade of the prominent and enormous site of the Chicago Tribune Freedom Center, and this tour was an opportunity to see this riverfront site prior to demolition. Other locations to be visited are disused bridge, road and rail remnants, historic sites near the Merchandise Mart, and the conversion of the massive Montgomery Ward complex in the 2000s.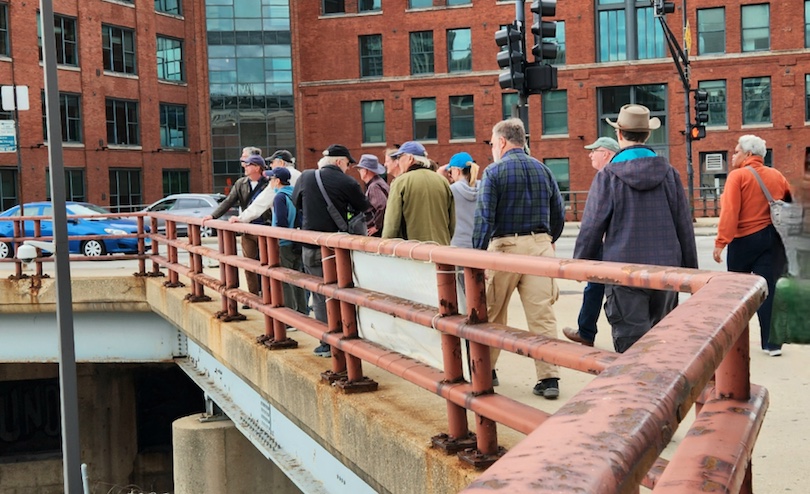 Sharyne Tu, 2022
Many thanks to those who joined us on this all-new and exclusive Chaddick Institute tour!
Read More
---
Tweet