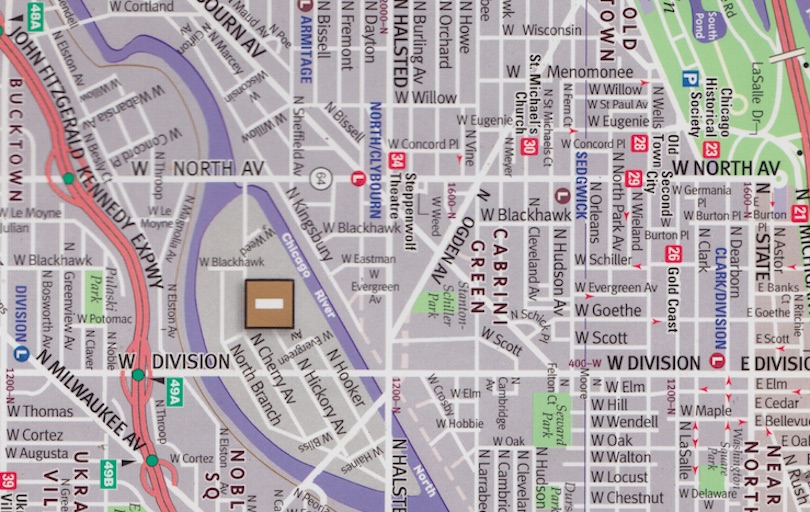 VanDam Street Smart Chicago, 2004
Join the Chaddick Institute for Metropolitan Development at DePaul University for an encore of one of Forgotten Chicago's most popular tours, The Extension and Removal of Ogden Avenue on Sunday, August 13, 2023.
One of the most curious and forgotten chapters in Chicago transportation and infrastructure history and explored on the Forgotten Chicago website in 2009, Ogden Avenue was turned into a major arterial street that was extended from Union Park to Lincoln Park at enormous expense and disruption in the 1930s, only to be closed in stages starting in 1967.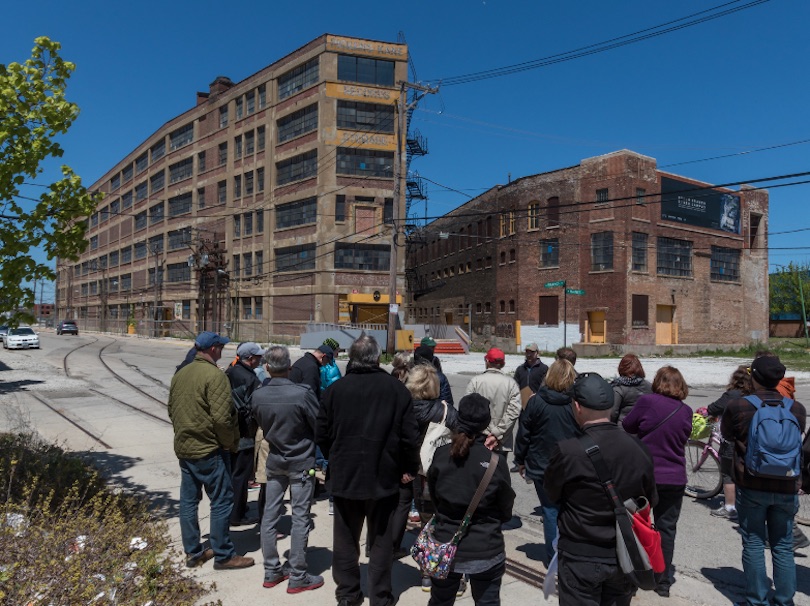 Matthew Kaplan
Aligning with the mission of the Chaddick Institute's research and study of urban development, transportation and infrastructure, the tour will discuss the curious history of the (mostly) former Odgen Avenue between Chicago Avenue and Lincoln Park, including remnants of the former viaduct that once crossed Goose Island.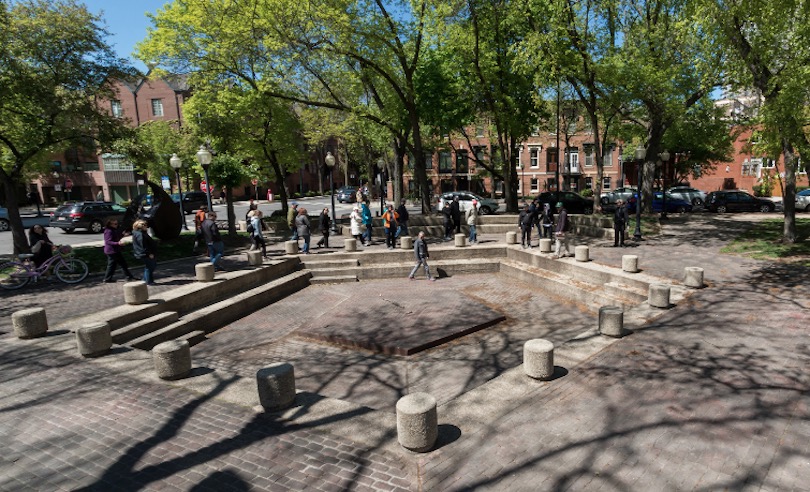 Matthew Kaplan
In addition to some of the best remaining 1970s-era streetscapes in Chicagoland, this tour will explore the site of Siebens, the longest-operating brewery in Chicago history, the former home of Illinois's first female gubernatorial candidate Dawn Clark Netsch and her husband, famed architect Walter Netsch, the quarter-billion dollar development completed in recent years at the site of the colorful former New City YMCA, and the hiding-in-plain-site remnants of the former route of North Ogden Avenue.
We hope you are able to join the Chaddick Institute and Forgotten Chicago for this exclusive tour!
Details:
When? Sunday, August 13, 2023 at Noon
Cost: $25
Tickets: Advance purchase is required. Sorry, no walk-ups. To purchase tickets, please click here,
Read More
---
Tweet