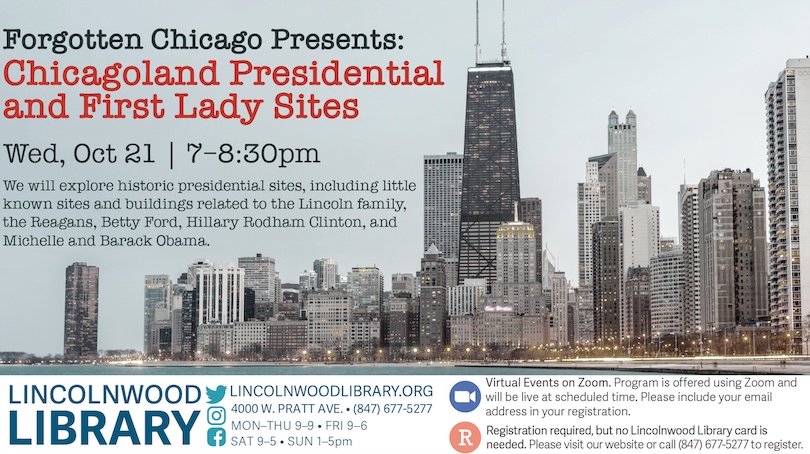 Lincolnwood Library
On Wednesday, October 21, 2020, Forgotten Chicago and the Lincolnwood Library are proud to present a virtual event on the little-known history of presidential and first ladies sites in the Chicago area. Less than two weeks before the presidential election, we will dive deep into many little-known sites, past and present.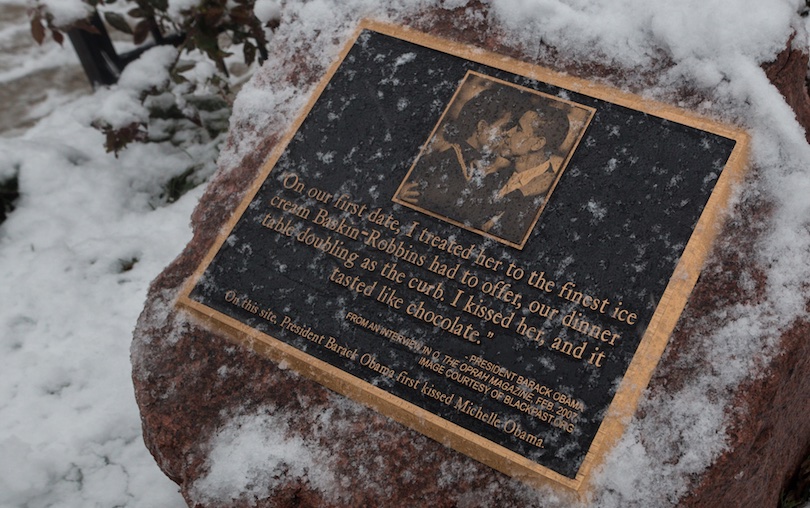 Matthew Kaplan
Outside of Washington D.C., no other city in the United States has had a bigger impact on presidential and first lady history than Chicago, from the first Republican National Convention in 1860 that nominated Abraham Lincoln to President Obama's farewell public address at McCormick Place in 2017. With only a handful of exceptions, few of these sites are commemorated, and most have been demolished with little attention or protest.


Left to right: CB Times, Chicago Tribune, author, The Guardian
Every other first lady from 1974 to 2017 was either born in Chicago (Betty Ford, Hillary Rodham Clinton and Michelle Obama) or spent a significant amount of time here (Nancy Davis Reagan, Gold Coast resident from 1929 to 1946). Since 2011, Forgotten Chicago has done extensive research on the locations and current status of sites related to recent Chicagoland first ladies.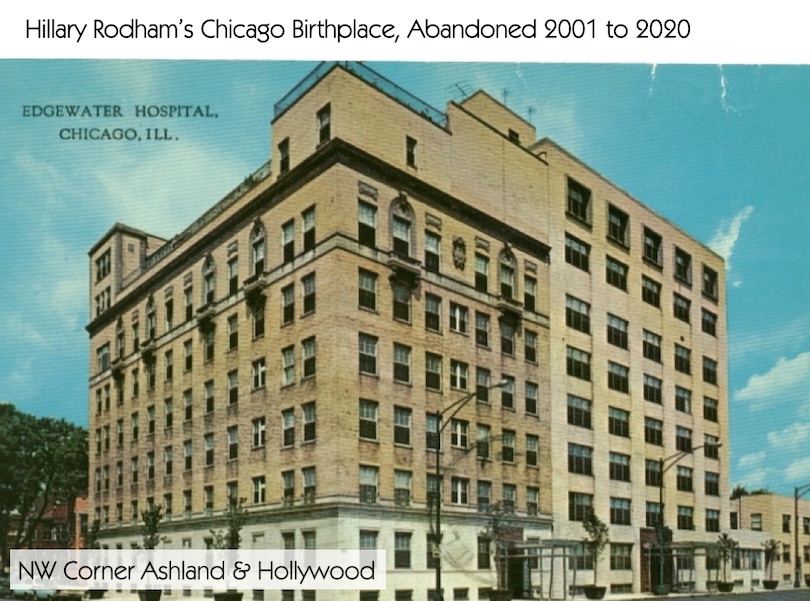 Forgotten Chicago
Chicago sites associated with presidential and first lady history includes the birthplace of the first woman (and first former First Lady) to run for president on a major party ticket. Abandoned for nearly 20 years, the former Edgewater Hospital is currently undergoing conversion to apartments and parking. This discussion will also cover the Rodham family's Edgewater apartment, as well as their long-time family home in Park Ridge.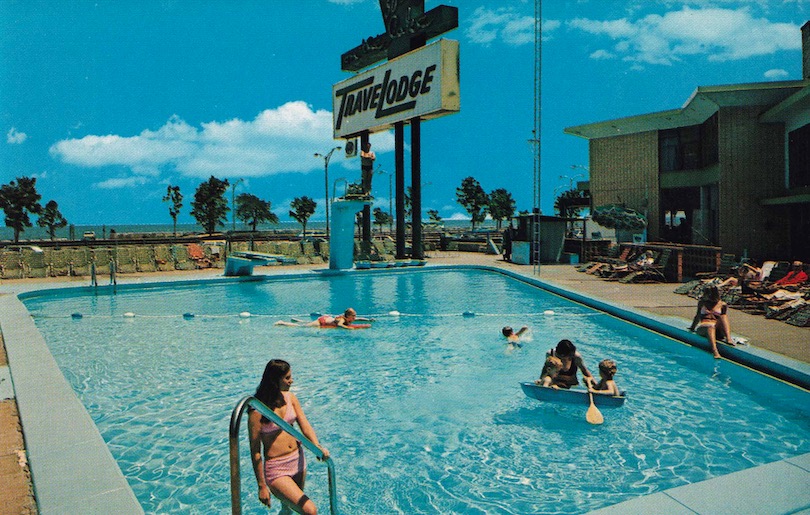 Forgotten Chicago archives
One of the many non-landmarked political sites in the Chicago area is the still-standing Shoreline Motel with an outsized place in Chicago history, shown above. This 1958 motel by Frank LaPasso in Hyde Park was where Barack Obama made his first announcement for public office in September 1995.
Wednesday, October 21, 2020 from 7:00 to 8:30 p.m.
This virtual Zoom event is free, and you do not need a Lincolnwood Library card to view this presentation. Advance registration required; visit this event page.
Read More
---
Tweet