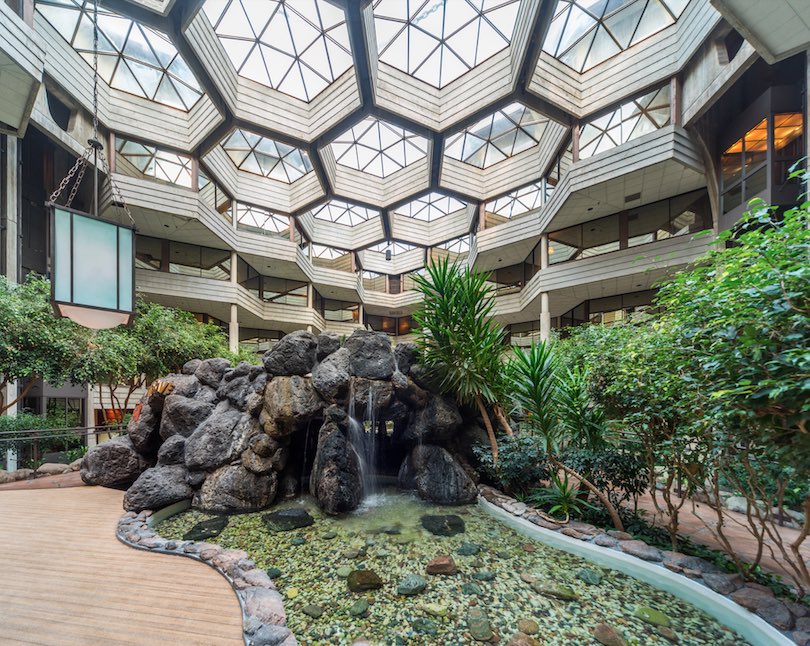 Serhii Chrucky, 2016
Closed suddenly in March 2021, Carson Pirie Scott built the former Indian Lakes Resort hotel in West Suburban Bloomingdale, Illinois in 1980. Now partially demolished, the resort complex contained notable architecture by Chicago architects Ed Dart and Don Erickson, including the stunning hotel atrium and signature Cave Bar, shown above.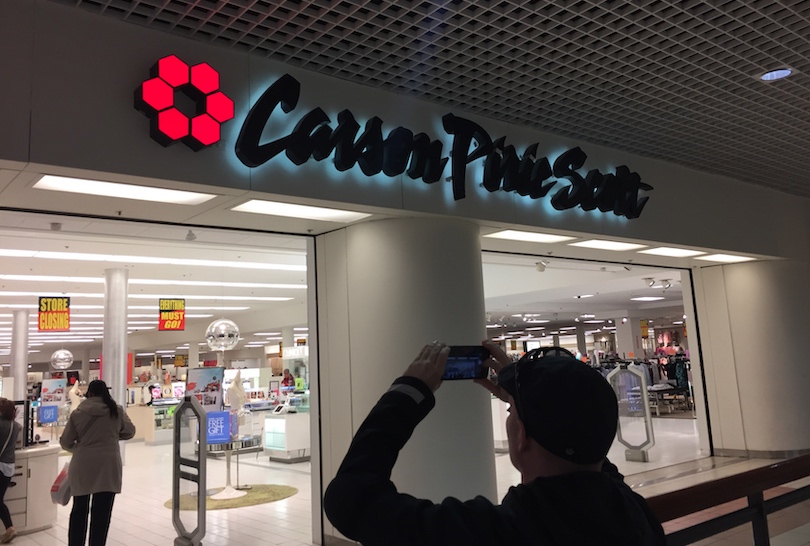 Patrick Steffes, 2018
On October 26, 2022, Forgotten Chicago and Docomomo US/Chicago explored the significant contributions Carson Pirie Scott & Co. made to Chicago area history, retailing, architecture, design and development. Long overlooked and forever overshadowed by their department store archrival, Carson Pirie Scott is nearly completely forgotten as a pioneer in modern architecture and design in the decades after World War II.

Architectural Record, 1955
Arguably, no other U.S. retailer embraced modernist architecture more than Chicago-based Carson Pirie Scott before closing all their stores after 164 years of being a leading Midwest retailer in August 2018. Employing some of the world's leading architects starting in the 1950s such as Skidmore, Owings and Merrill, Holabird & Root, shopping center pioneer Victor Gruen (above), and trailblazing woman architect Gertrude Kerbis,
Carson's vast holdings in Chicago once included the distinctive rotunda restaurant at O'Hare, as well as resort properties in Itasca and Bloomingdale. Using rarely-seen images, many not seen in decades, this exclusive Forgotten Chicago and Docomomo US/Chicago presentation will explore the design legacy of this true Chicago original.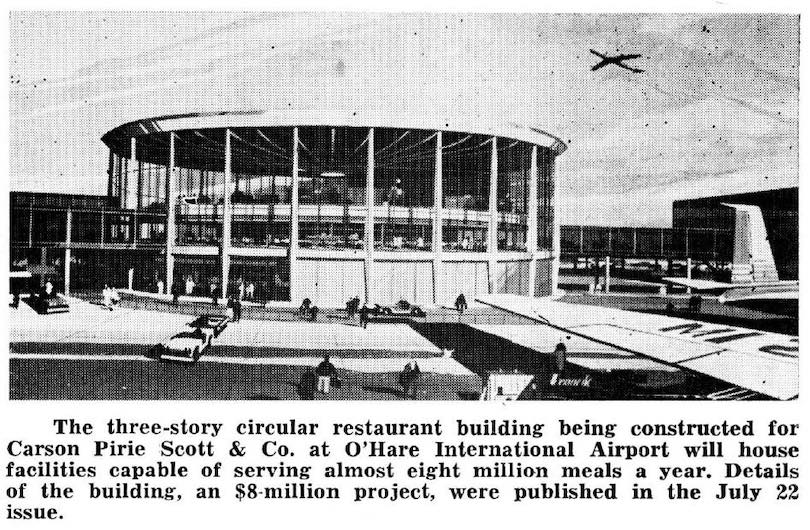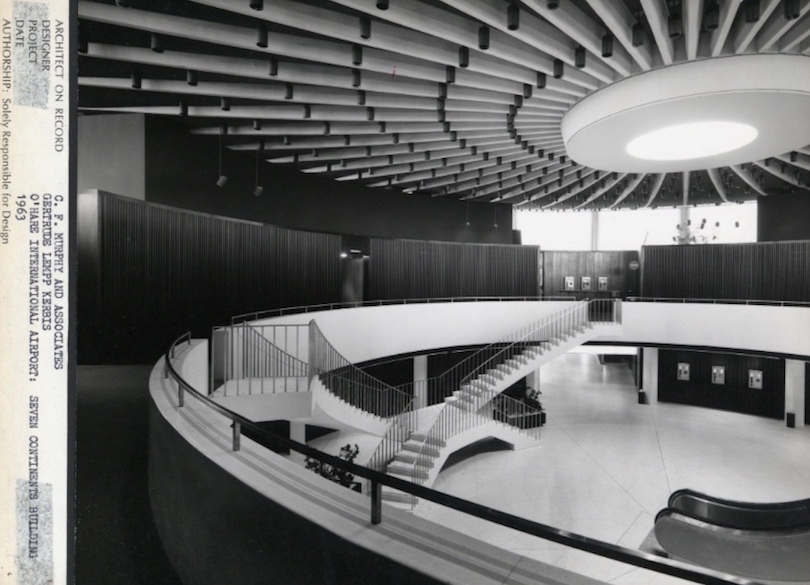 Top: Realty & Building Bottom: Docomomo US/Chicago
In 1961, Carson's signed a 20-year contract to complete and manage the enormous 1,480-person capacity food and beverage outlet at Chicago O'Hare International Airport, by 1963 the busiest in the world. Designed by Gertrude Kerbis of C.F. Murphy Associates, this distinctive landmark may be threatened with the expansion of O'Hare Airport.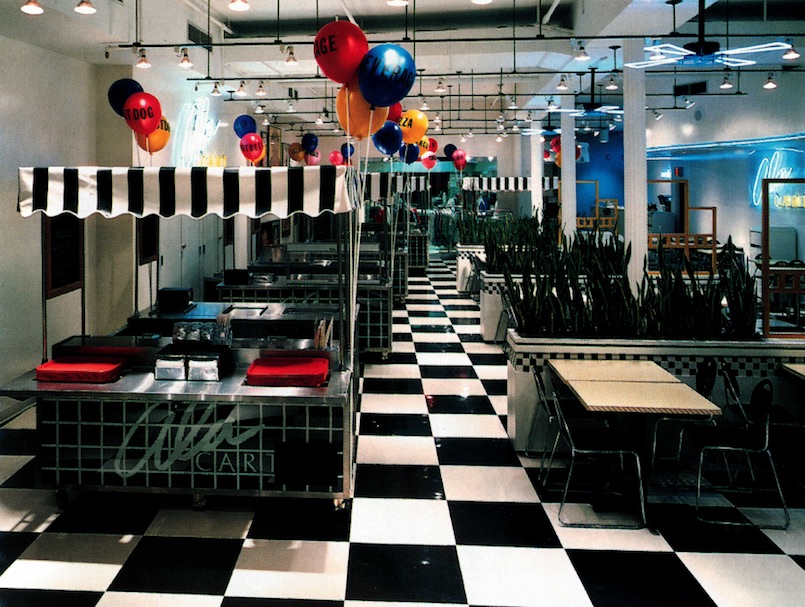 Visual Merchandising and Store Design, 1987
Many thanks to all those who joined us for this exclusive Forgotten Chicago and Docomomo US/Chicago presentation!
Read More
---
Tweet