Once upon a time, if you wanted to see a movie in Chicago, you didn't have to go to some characterless box in a shopping mall parking lot. Chicago was once a city of neighborhood movie "palaces." In addition to the big downtown movie palaces, every neighborhood had at least one, and most were lavishly designed architectural jewels.
Chicago once had hundreds of movie theaters in operation. Cinema Treasures lists 465 theaters existing at one time or another. Most of these theaters have since been demolished, though some have been turned into stores or churches. A few have been carved up into multiple screens, often at the expense of the character of the original space.
A few, however, have survived. Most of the survivors are endangered. The Uptown Theater is the most high profile example, but it is well covered; see here.
On this page, we profile three endangered movie palaces. Someone, somewhere, has to come up with the necessary means to save and restore these places. It would be wonderful if they remained as movie theaters, but just saving the interior space would be great as well.
Colony
---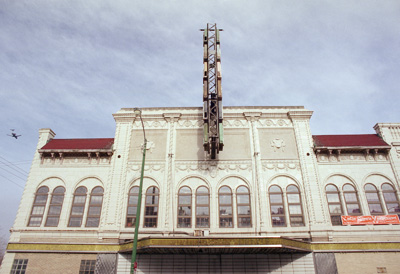 The first example is the Colony Theater. It was designed by Lowenburg & Lowenburg, and originally sat 1610 when it opened in 1926. Located at the intersection of 59th and Kedzie on the Southwest Side, the Colony was used for rock concerts after closing as a movie theater in the late 1970s. It was then at points used for storage and as a flea market. The theater space is now disused, but it is not completely abandoned; apartments and stores still occupy the building. However, it would be wonderful to see the theater space put to good use again.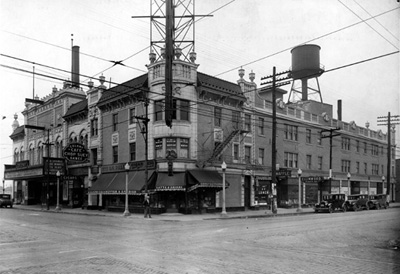 Left: American Terra Cotta Company, University of Minnesota Archives, 1927. Right: Illinois Historic Preservation Agency.
Ramova
---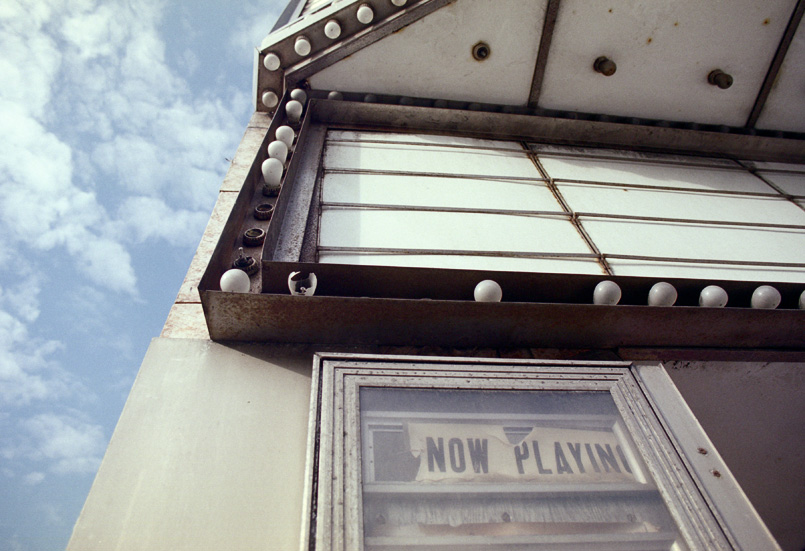 Bridgeport's main movie palace was the Ramova. Seating 1500, it was designed by architect Meyer O. Nathan and opened in 1929. Sometimes referred to as a sister theater to Lakeview's restored Music Box, the Ramova has been disused since the 1980s. The theater has fallen into disrepair, though apartments and stores still occupy other parts of the building.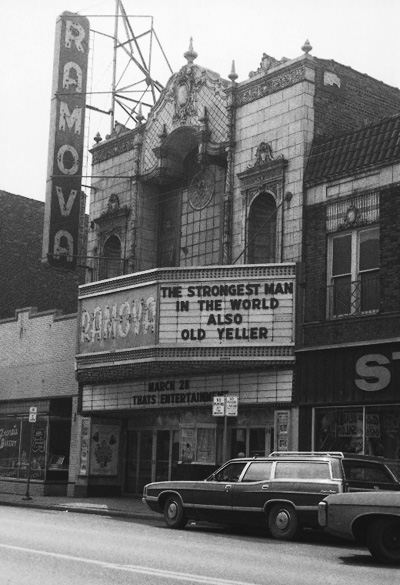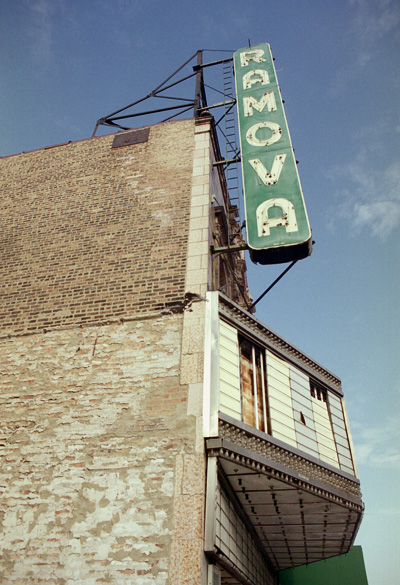 Left: Illinois Historic Preservation Agency
Now owned by the city, the Bridgeport community would like to see the Ramova saved (possibly as a performing arts venue), though so far none of the deals to save it have gone through. A community group was formed with the goal of saving the Ramova.
Patio
---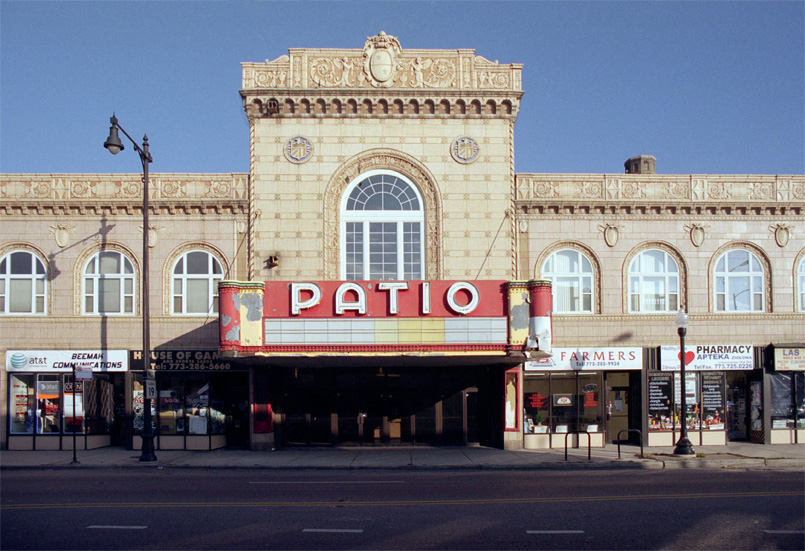 Here is the star of the group. The beautifully designed Patio opened in 1927 at the intersection of Irving Park and Austin in the Portage Park neighborhood. It was designed by Rudolph G. Wolff, and seats 1500. It was designed in the "atmospheric" style; twinkling stars and moving clouds make the auditorium ceiling look like a night sky.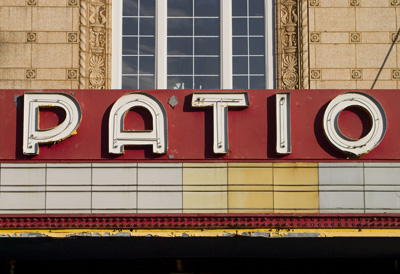 The Patio
closed in 2001, and was never carved up into multiple screens. A look into the lobby indicates that it is in excellent shape. It would truly be a shame if this one were lost, or not reopened as some sort of movie theater. With the lack of alterations over the years, the Patio may be the best remaining example of a neighborhood Chicago movie theater. If reopened, it would give future generations a window into what going to see a movie in 1920s Chicago was like.
Any takers? Classic Cinemas, are you listening?
Read More
---
Tweet