Chicago's importance in the radio industry will be discussed at length in future articles. For now, this postcard provides a glimpse at one of the smaller players. The Webster Company was founded in Chicago in 1914, and manufactured various stereo equipment, including amplifiers, record changers and reel-to-reel recorders. Previously located at 3825 W. Lake Street, the company built a new plant in then-new Keeney Industrial District in 1936. Benjamin Franklin Olson was architect of the plant, a tidy and relatively unique Art Moderne structure.6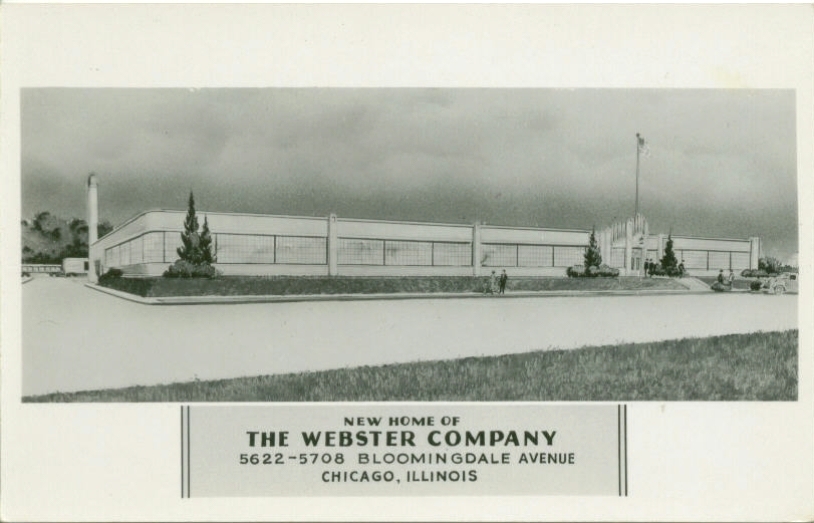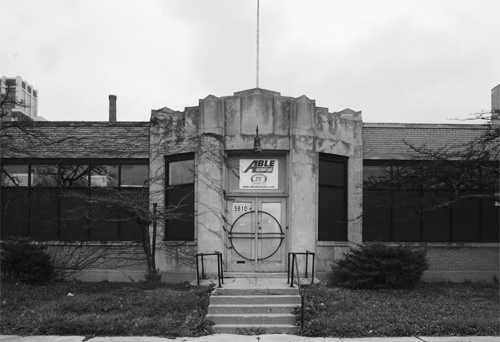 1948 wire recorder manufactured by Webster.
The plant has held up relatively well through the years; it still maintains an original light fixture above the entrance, as well as an interesting (though likely not original) door handle apparatus. The windows were also modernized at some point, but the building still bears a striking resemblance to the postcard view.
A 1955 Tribune article indicates that the company operated five plants in the Chicago area at that time.7 The Webster Company appears to have dissolved sometime in the 1960s, though the company's later history is somewhat unclear. The building is still in use for industrial purposes, a testament to the perpetual usefulness of small one-story factories with open floor plans.
Read More
---
Tweet