Continuing on the somewhat unintentional theme of showcasing an example from each of Chicago's formerly major industries is the American Licorice Company, manufacturers of licorice confections. Founded on Jackson Boulevard in 1914 by Martin Kretchmer, the company moved to this site on Keystone just south of Fullerton three years later.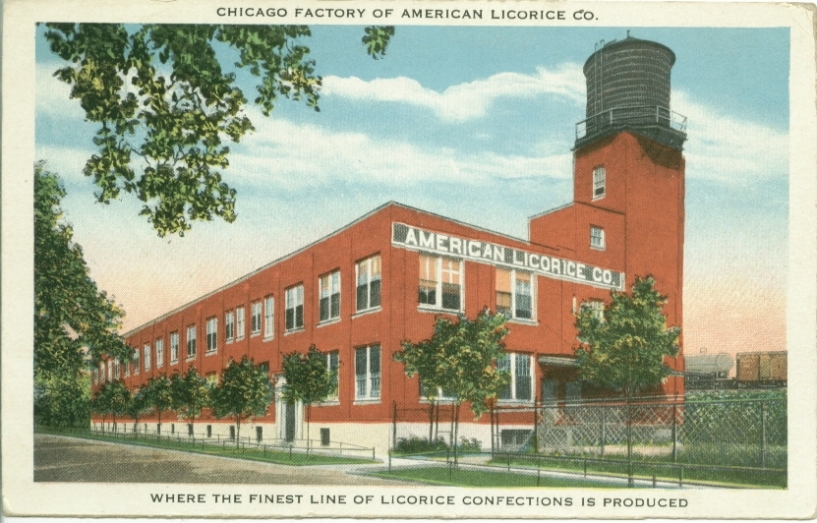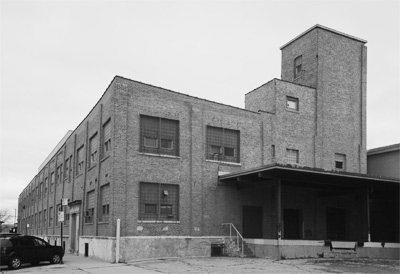 The tendency of candy companies to be tight-lipped about their history (trade secrets and all) likely explains why few specifics are available about American Licorice. In 1923, a second plant was opened in San Francisco. A new factory opened in Alsip in 1976, with the Keystone location closing in 1982. The company is still around as one of the major players in the licorice candy business.11
As the then-and-now views show, the building has remained remarkably intact over the years, with major exterior alterations limited to the removal of the water tower and painted sign, and the replacement of the original wood sash windows with glass block. This building is proof that even seemingly nondescript industrial buildings can have interesting histories. The building remains in use today for industrial purposes.
Read More
---
Tweet