For a company that was supposedly "The Largest Tubular Ice Skate Plant in the World," there is surprisingly little history available about the Alfred Johnson Skate Company.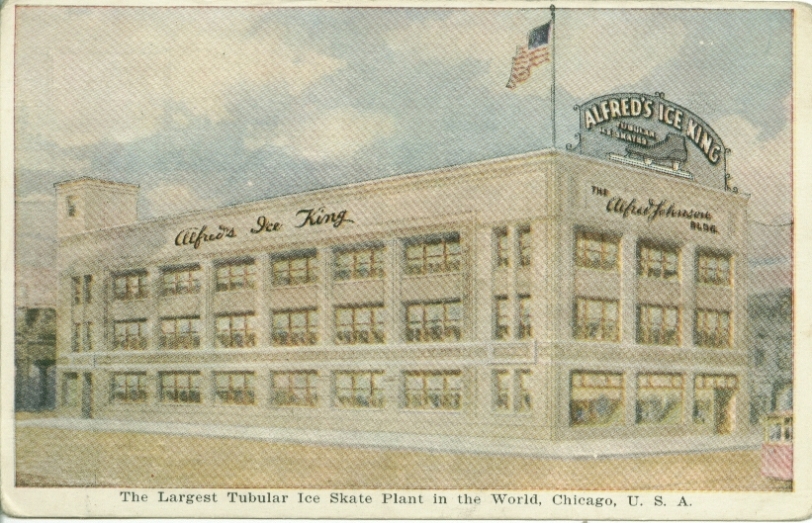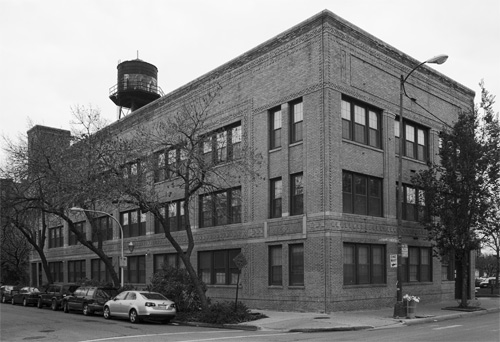 Chicago was once home to three major skate manufacturers, Johnson being one of them. Competitive speed skating was very popular beginning in the 1890s, especially with Norwegians in Humboldt Park, which perhaps explains why the factory was built across from the park.20
Searching for the location of the factory online was futile, so we resigned ourselves to keeping an eye out for it. Fortunately, the factory fronts on a major street, North Avenue (and Francisco), so it didn't take long for us to spot it. The rather unornamented building was designed by H.A. Anderson and built in 1922. It remains in use for an unknown purpose, and is in good condition.
Read More
---
Tweet