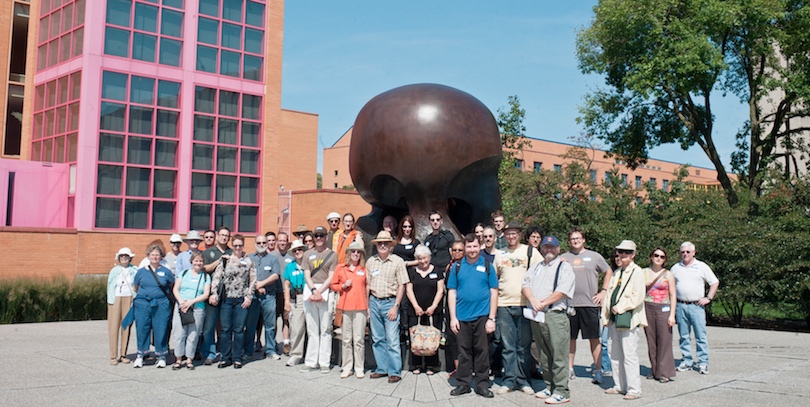 Marc Monaghan, 2012
Join Forgotten Chicago on Sunday, July 9, 2017 as we explore Hyde Park for the first time since 2012 with an exclusive walking tour. Venturing far beyond the cliche (Collegiate Gothic and gargoyles), the beloved (a low-slung Prairie School house), and the familiar (a long-gone fair and those swept up in its dark side), our exploration of Hyde Park will show an incredible array of lesser known and often remarkable built environment from the past eight decades.


University of Chicago
There are few places in the United States with a more encyclopedic and concentrated overview of the last 80 years of modernist architecture than Chicago's Hyde Park neighborhood. From George Fred and William Keck's minimal 1937 cooperative apartments above left to Tod Williams and Billie Tsien's towering Logan Center for the Arts above right, Hyde Park offers a comprehensive collection of eight decades of modernist masterpieces (and a few misfires). Additionally, Hyde Park offers a living example of the benefits and perils of large-scale land clearance and urban renewal.


Stores and Shopping Centers, 1962
Architects Bertrand Goldberg, Edward Dart, Edward Durell Stone, Edward Larabee Barnes, Helmut Jahn and Mies van der Rohe and their patrons and builders have enthusiastically embraced (briefly, in some cases) everything from the International Style to New Formalism, Brutalism and the current preference for sustainable design. Some Hyde Park landmarks remain intact but have been remodeled to be nearly unrecognizable today, including the 1959 Hyde Park Shopping Center by Harry Weese and I.M. Pei, seen above. We hope to see you on an this exclusive tour of Hyde Park!

Tour Details:
When? Sunday July 9 at Noon. Rain or shine.
Where? The tour will meet and begin in front of Powell's Books, 1501 E 57th Street. This is located a half block west of the 57th Street Metra Electric station (if coming from downtown via Metra, there is a train that arrives at 11:15 AM, leaving you a few minutes to browse at Powell's before the tour starts; there is also a northbound train that arrives at 10:40 AM). It will conclude by 2:30 PM at the 55th Street Metra Electric Station (there is a 2:40 PM northbound train back to downtown Chicago, and a 2:45 PM southbound train). Click here for the full Metra Electric schedule. Of course, CTA buses are nearby, as well as free street parking.
How Long? The tour will consist of about 3 1/2 miles of walking and will last approximately 2 1/2 hours.
How much? $20. Advance purchase is required. To purchase tickets click here. No walk-ups. All sales are final. No refunds or exchanges. If severe weather cancels the tour, credit will be issued for use on a tour of equal value.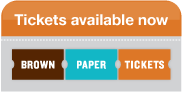 Read More
---
Tweet