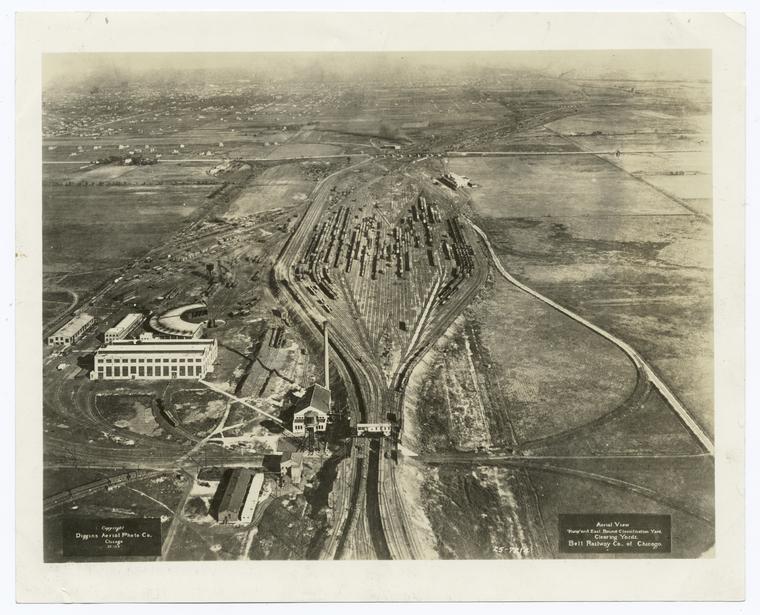 Belt Railway of Chicago
Join Forgotten Chicago for a reprise of our Clearing/Ford City bus tour! In collaboration with the Clear-Ridge Historical Society, we will conduct a bus tour of the Clearing area of the Southwest Side — an early example of an industrial suburb. Join us as we roll past Art Deco factories, remnants of a WW II defense plant now part of a shopping mall complex, an obscure 1959 bank designed by Harry Weese, and other oddities and remnants of working-class industrial Chicago.
Little studied but an integral part of the history of Chicago, the 1900 Clearing Industrial District is one of the earliest and most important examples of a planned industrial park – the predecessor to the suburban industrial parks now commonly found along the interstates.
However, unlike the often-uninspired buildings found in these modern-day parks, the factory buildings at Clearing were designed with architectural details and quality construction that announced with pride the products they once produced.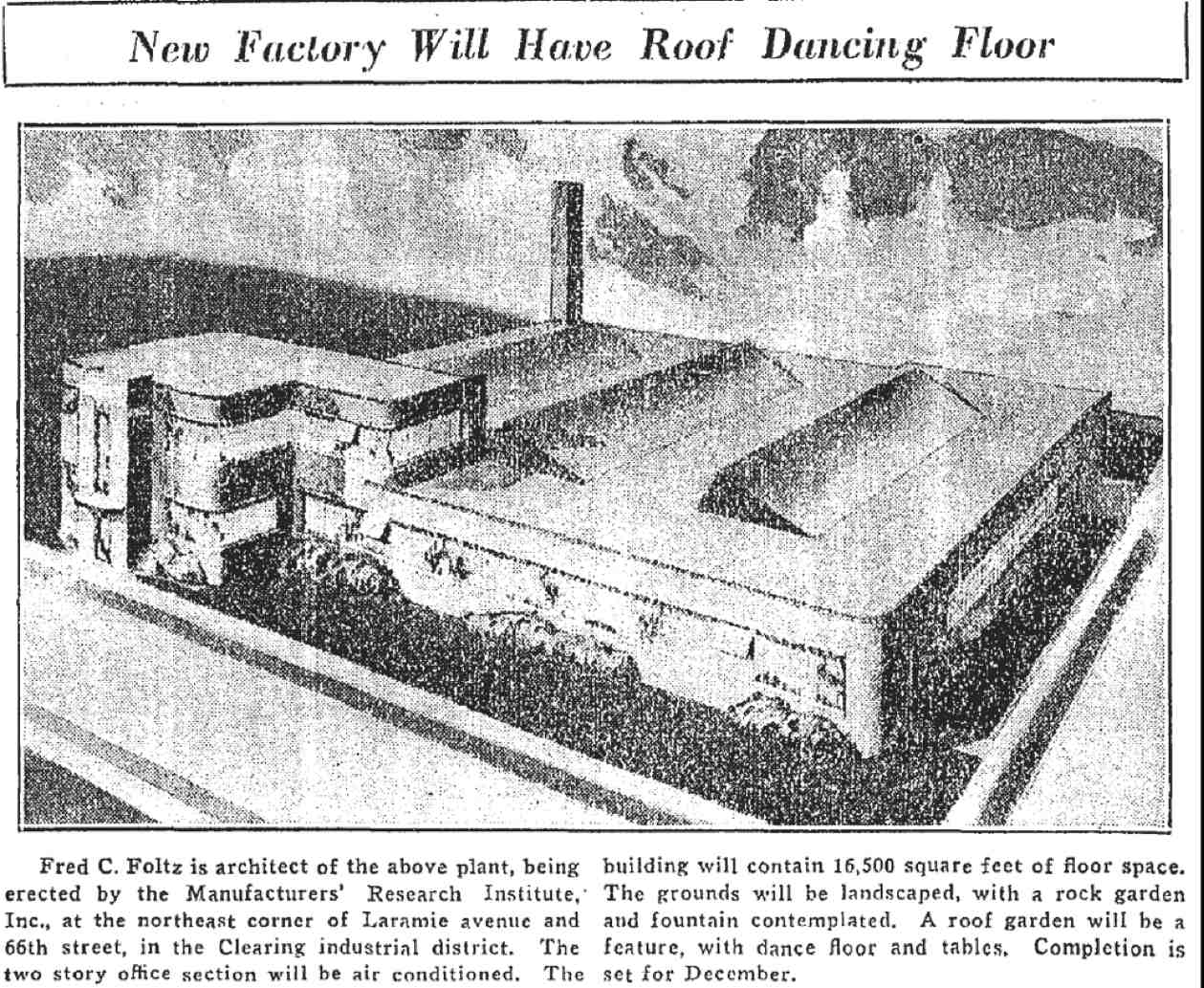 Chicago Tribune
Positioned beside a huge Belt Railway yard, Clearing was an ideal place for industry to locate. It once housed hundreds of companies producing everything from linoleum flooring to toothpaste; Clearing was an important economic engine for the Chicago area. While it has changed drastically over the years, much of its history is still evident. The tour will roll by factories of architectural note (such as the one shown at right with a rooftop dance floor!), buildings that once churned out products known to people all over the country, and other remnants of Chicago's industrial age.
Utilizing our trusty yellow school bus for maneuverability and to keep costs low, we'll make photo stops along the way at places of note including Ford City, a former World War II defense plant with a rich history. Parts of it are now part of a shopping mall and light industrial park, but the buildings that once produced B-29 bomber engines for the war effort (and later the ill-fated Tucker automobile) are still readily evident and striking in their stark utilitarian history and architecture.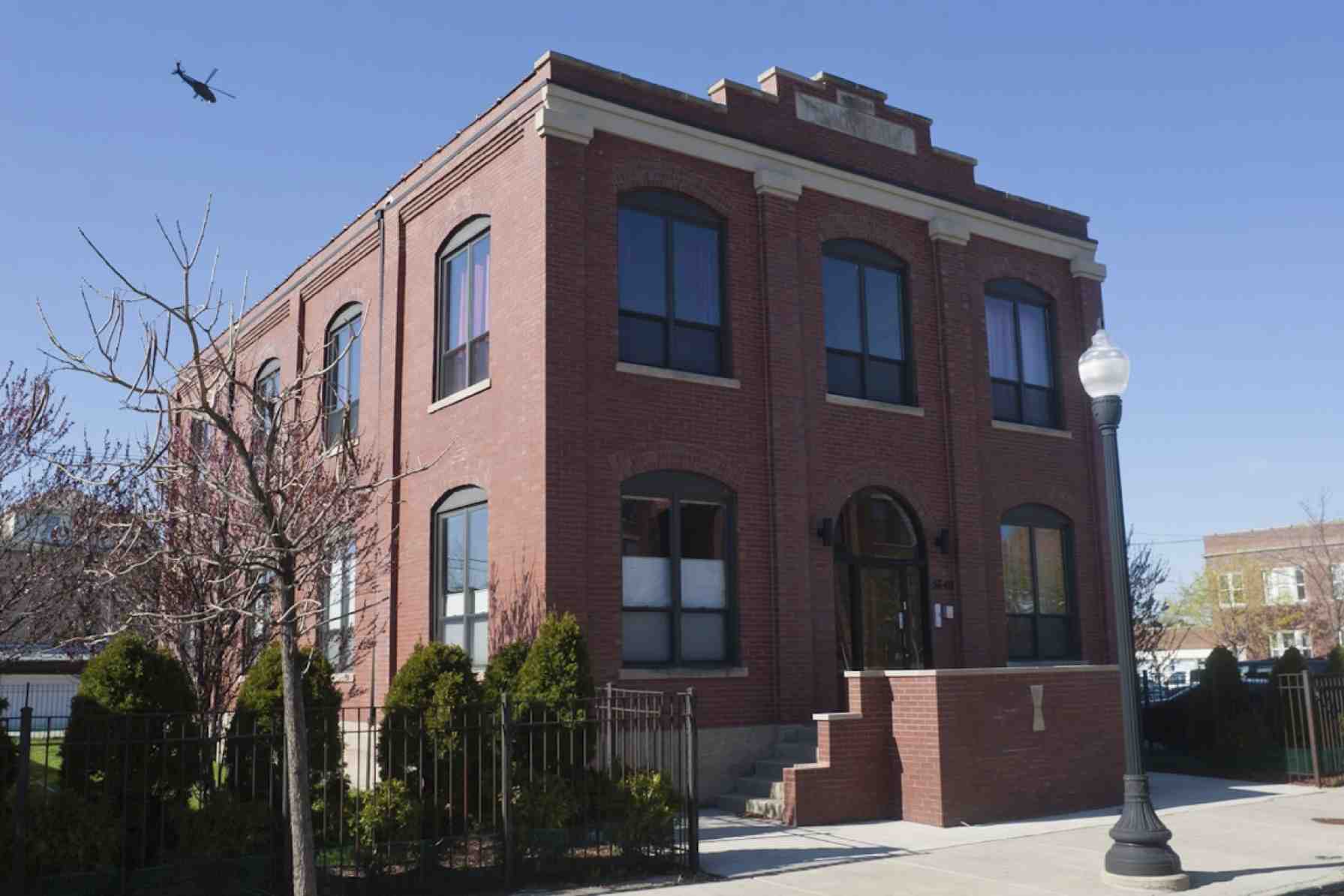 Furthermore, we will roll past the historic Clearing commercial district and residential neighborhoods that housed factory workers. We will explore Chrysler Village, built for defense workers at the nearby Dodge Chicago plant (later Ford City). The tour will stop at the former town hall building, a remnant from Clearing's brief existence as an independent village before annexation to Chicago in 1915. Local transportation was an important part of the development of Clearing; we will investigate the hidden-in-plain-sight remnants of the streetcar that once served the area.
Plus, as always, much more!

Tour Details:
When? Sunday, November 12 at 1:00 PM. Rain or shine.
Where? The tour will begin and end at the northwest corner of 63rd and Central. Public transportation and parking information below.
How long? The bus tour will last approximately 3 hours, with several brief stops where we will get on and off the bus and walk a short distance.
How much? $20 per person. Advance purchase is required. To purchase tickets click here. No walk-ups. All sales are final. No refunds or exchanges. If severe weather cancels the tour, credit will be issued for use on a tour of equal value.
Getting to and from 63rd/Central
Getting to 63rd/Central via public transportation is easy — simply take the Orange Line to Midway, and then hop on the 63W West 63rd bus for a quick ride to the corner of 63rd and Central. As this bus only runs every 30 minutes on Sunday, be sure to take the 12:37 PM departure from Midway in order to arrive at the tour starting point .
If you are driving to 63rd/Central, there is plenty of easy street parking in the area.
Please Note: The bus will depart from the corner of 63rd and Central at 1 PM sharp.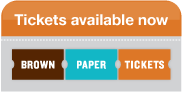 Read More
---
Tweet